Oasis 7
jest przewodem otwierającym furtkę do technologii DNA wyposażoną we wtyki Silver Tube. Dramatycznie poprawia definicję dźwięku popularnych systemów audio-wideo.

Zastosowane technologie:
DNA Helix TM
Technologia stworzona przez Wireworld, polegająca na ułożeniu czterech płaskich przewodników w strukturę przypominającą łańcuch DNA. Neutralizuje to straty elektromagnetyczne.



Composilex 2
Composilex to izolacyjny materiał kompozytowy, opracowany przez WireWorlda, który bezpośrednio polepsza jakość dźwięku, eliminując tzw. Noise Modulation Distortion (NMD – zakłócenia przez modulacje szumem), generowanego przez konwencjonalne materiały izolacyjne.
Wytk Wireworld Silver Tube™ RCA

Sylikonowy pierścień
Teflonowa izolacja
Srebrzane styki wykonane z miedzi OFC
Aluminiowy korpus
DANE TECHNICZE
:

Konstrukcja: Quad DNA Helix
Typ przewodnika: miedź OFC 21ga.
Izolacja: Composilex 2
Powierzchnia wtyków: posrebrzana miedź OFC
Wtyki: Silver Tube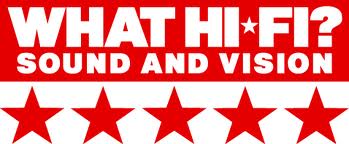 kliknij i sprawdź
Lenght

:

0,5m

,

1m

,

1,5m

,

2m

,

3m

,

6m

Conductor type

:

OFC