Recenzja kabla USB A-B Platinum Starlight 7 Wireworld
2018-10-23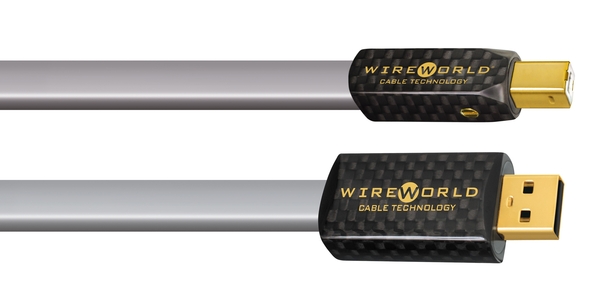 Kabel bardzo rozdzielczy w brzmieniu, właściwie bym powiedział poprawiający każdy jego aspekt. Przeszedłem na niego z niższego modelu silver starlight i różnicę wyczułem już prawie od razu i było coraz to tylko lepiej.

Wcześniej byłem bardzo sceptycznie nastawiony do wpływu kabli USB na system bo przecież to niby jak się utarło wpływ " zero jedynkowy ".

W systemie posiadam tylko kable Wireworld już te z wysokiej półki, interkonekt oraz sieciówki. To czym Platinum Starlight je uzupełnił jest nie do opisania w słowach.
Pieniądze fakt nie małe ale myślę że grzechem byłoby blokować potencjał zwykłym kablem USB na 1 odcinku posiadając już sprzęt z wyższej półki.

Kabel spokojnie sprawił że mój system wszedł na następny level :). Piękna separacja instrumentów, naturalność i przede wszystkim dynamika. Szybkie kawałki stały się jeszcze "szybsze", gitara żywsza a bas nabrał większej głębi. Bardzo polecam, w 100% nie żałuję wydanych pieniędzy ! 


 --- Damian
Zestaw na którym testowałem kable (mój obecny set):
Głośniki Kef LS50 Wireless Nocturne