Test kabli głośnikowych Albedo Solid Monocrystal 2x2,5m
2018-06-26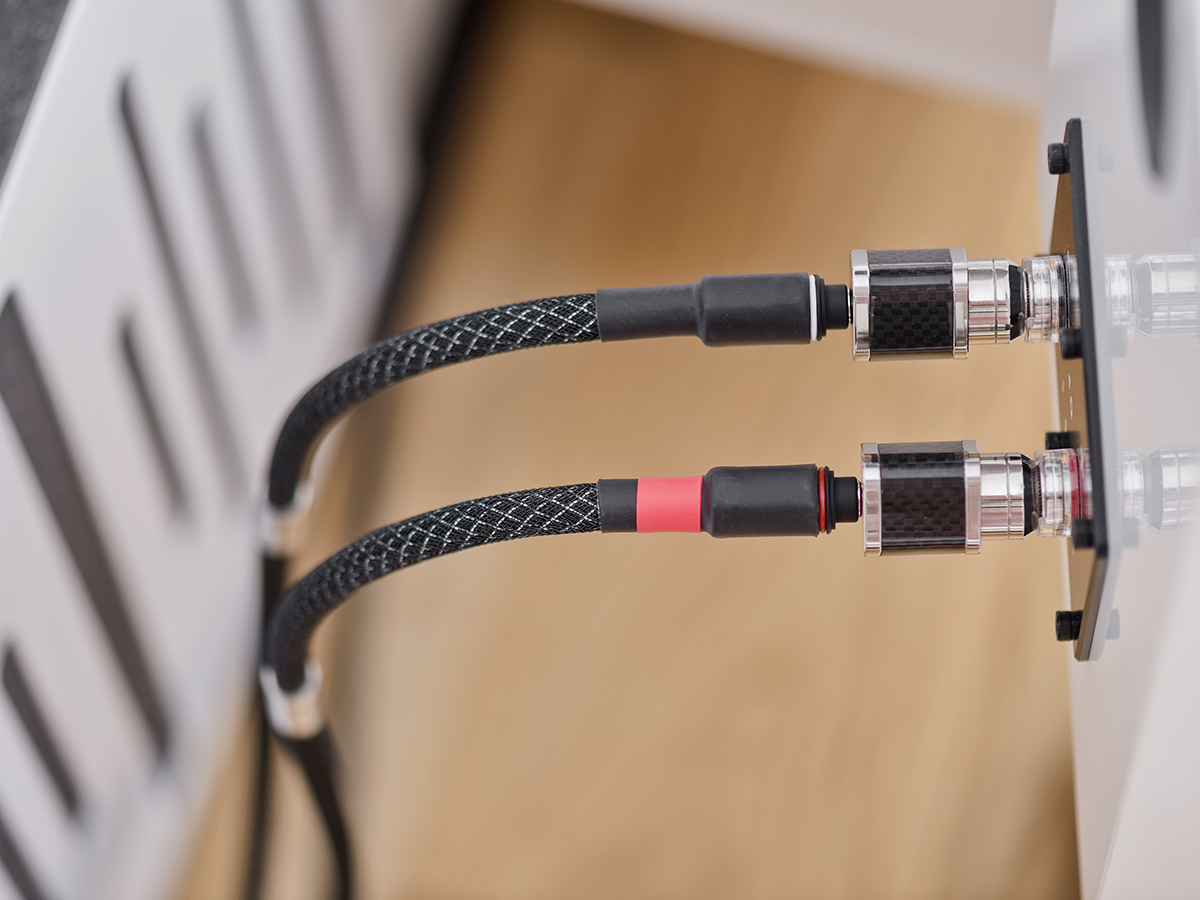 Dzięki uprzejmości Pana Tomka Nowakowskiego - czyli właściciela sklepu
AVcorp
- miałem okazję przetestować kable głośnikowe znanego polskiego producenta – firmy Albedo, model Solid w wersji Monocrystal.
Albedo jest mi doskonale znaną marką, bowiem posiadałem wcześniej i posiadam do dziś ich kable RCA. Pierwszym z nich był model GEO, a następnie półka wyżej czyli Solid. Na początku miałem "zwykłego Solida", a dopiero po jakimś czasie wymieniłem go na wersję "monocrystal". Nie bez powodu o tym piszę, ponieważ zmiana na ten drugi dała kolosalną różnice w brzmieniu i tak naprawdę były to zupełnie inne kable, mimo, że to ciągle przecież był Solid, ale jednak w wersji Monocrystal.
Tym wieksza była moja ciekwaość kabli głośnikowych , bo wiedziałem co oznacza przejście na wersję Monocrystal.
Budowa i wygląd.
Kable testowe miały długość 2,5m co przy moim obecnym ustawieniu sprzętu jest o dużo za dużo (przy dobrych wiatrach odcinki 1,5m byłyby wystarczające), ale nie ma co marudzić. Po otworzeniu pudełka wielkie zdziwienie i zaskoczenie, bo zobaczyłem tam 4 przewody i pomyślałem, że ktoś się pomylił i wysłał mi jeden komplet wiecej – nic bardziej mylnego. Albedo daje nam po dwa osobne kable na głośnik (plus i minus) co w rezultacie wychodzi 4szt. 
Kable z zewnątrz zbudowane są niemal tak samo jak interkonekty, czyli mają ten sam oplot oraz te same metalowe tulejki z naklejkami informującymi o kierunkowości kabla. Jak czytamy na stronie producenta: całość chroniona izolacją antyelektrostatyczną – silikonową wraz z zewnętrzną czarną otuliną." Nie znam się na materiałach, ale wygląda to bardzo dobrze i jest bardzo wygodne w układaniu kabla, który dzięki swojemu przekrojowi (ok.1cm średnicy) oraz elastyczności idealnie wpasowuje się w każdą przestrzeń. Konstrukcja to srebrne okrągłe przewody o różnorodnej średnicy, wykonane w technologii monokrystalicznej
Moja wersja była zakończona rodowanymi bananami, które na dodatek wyposażono w wewnętrzny (srebrny) bolec, zapobiegający wygięciu banana lub jego złamaniu – patent bardzo prosty i skuteczny.
Odsłuch i brzmienie.
Nie jestem żadnym muzycznym szaleńcem czy też audiofilem z krwi i kości, wydającym każdą złotówkę na sprzęt. Nie mam też jakiegoś dużego doświadczenia w odsłuchach, więc mój opis brzmienia nie będzie tak kwiecisty, jakie przeczytać można w magazynach czy na stronach znanych producentów i testerów sprzętu. Tak naprawdę musiałem się do czegoś odnieść i względem czegoś je porównać, a najbardziej oczywistym było wyłapanie różnic pomiędzy Solidem a moim obecnym kablem głośnikowym czyli Wireworldem Eclipsem 7.
Swój test zacząłem dość późnym wieczorem, a wręcz w nocy bo ok. godz.24.00, ponieważ wcześniej po prostu nie miałem czasu ;) Na pierwszy ogień poszła "klasyka w moim wykonaniu" czyli najnowszy album Diany Krall "Turn Up The Quiet". Jako, że znam go na wylot i testowałem na nim różne kable, to też bardzo łatwo było mi usłyszeć jakieś różnice. Tak też się stało kiedy poleciał kawałek numer jeden z tej płyty (Like Someone In Love). Na dzień dobry wokal okazał się dużo bardziej czysty – pozbawiony tzw. zapiaszczenia oraz delikatnych sybilantów, które jednak występują przy moim Eclipsie 7. Całość była jedwabista i wysublimowana, a przy tym bardzo czytelna i wyraźna. Przekaz okazał się dużo bardziej muzykalna od tego co dają mi Wireworldy.
Następnym kawałkiem był "Fever" Raya Charles'a (płyta "Genius Loves Company") i tu mega zaskoczenie, bo do tej pory wiedziałem że jego wokal osadzony jest gdzieś pomiędzy środkiem, a lewą kolumną natomiast teraz Solidy wręcz z chirurgiczną precyzją postawiły go w konkretnym punkcie. Mógłbym zamknąć oczy, wziąć miernik laserowy i oznaczyć faceta z dokładnością do 1cm. Separacja dźwięków okazała się być tu dużo większa i bardziej czytelna od moich kabli. Dodatkowo kolejną niespodzianką było to, w jaki sposób Solidy budują scenę w głąb !! To jest coś czego niestety w obecnym systemie mi brakowało i czego nie daje mi Eclipse 7 przy takim ustawieniu monitorów, czyli ok.30cm od sciany (odległość pomiędzy monitorami ok.2m) na której mam sprzęt. Głębia jaką budują Solidy jest niesamowita – co prawda nie mam odniesienia do innych system i domyślam się, że gdyby odstawić głośniki bardziej, to pewnie byłoby dużo lepiej, ale w moim przypadku i tak było fenomenalnie. Pojawiło się coś czego wcześniej nie czułem, czyli różnicowanie scen wgłąb. Nie wspominając już o tym, że cała wartość dźwiękowa dostała także przyrostu na szerokości – czyli coś co wychodzi nam poza kolumny z prawej i lewej, poszło jeszcze dalej. Bas dalej twardy i sprężysty, a przy tym bardzo punktowy – żadnego zamulania nie odczułem, ale to już też chyba zasługa Coplanda CTA 405A. Średnica przepiękna, ale i wysokie potrafią fajnie w ucho strzelić szczegółami. Kable w moim systemie brzmiały bardzo równo, ale ponoć to i dobrze ;)
Oddając już kable postanowiłem zajrzeć na stronę producenta, co o nich pisze on sam i że potwierdza się to co usłyszałem zwłaszcza to jak te kable tworzą głębie.
Odsłuchawszy kilkanaście cedeków oraz plików z Tidala w jakości Hi-Fi, postanowiłem, że muszę je mieć ;) To chyba najlepsze podsumowanie oraz rekomendacja dla głośnikowego Solida Monocrystal ze stajni Albedo.

 --- Grzegorz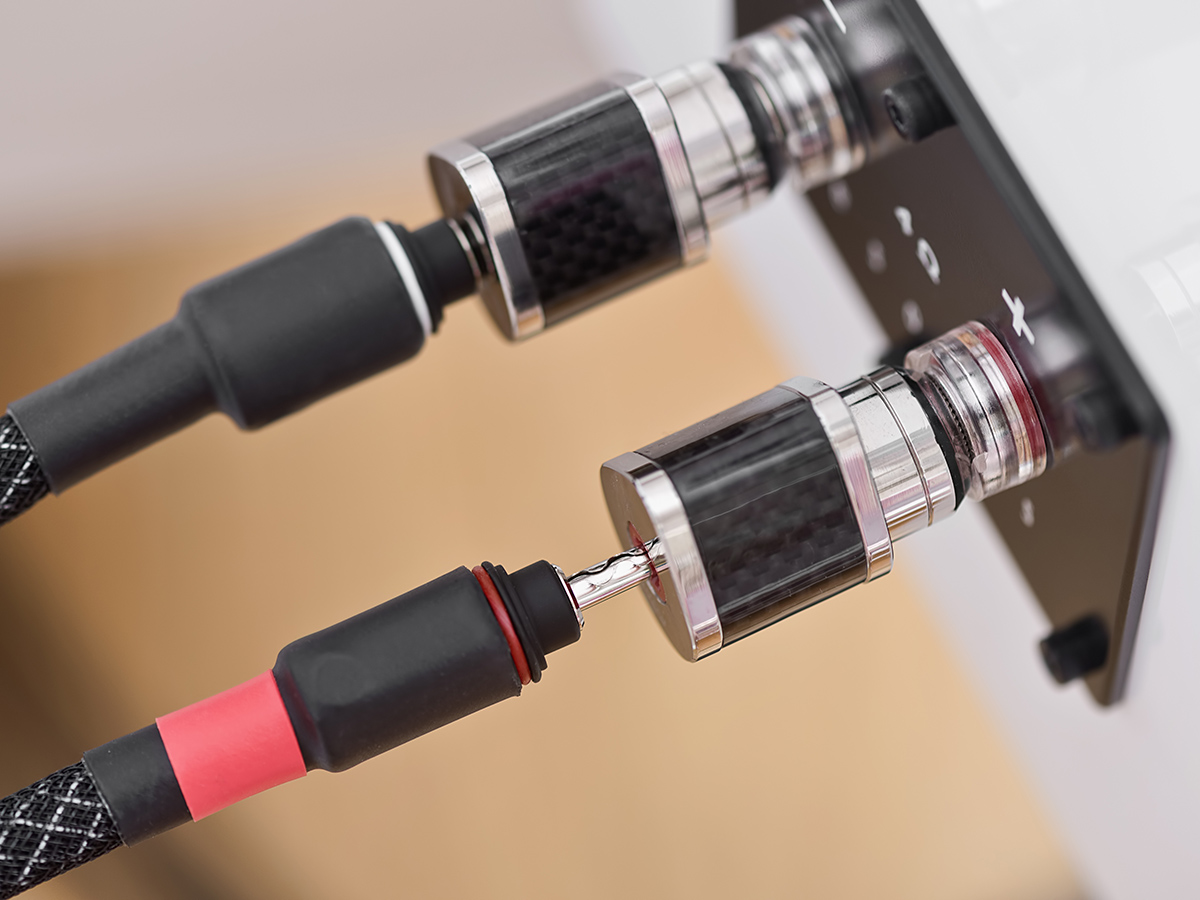 Zestaw na którym testowałem kable (mój obecny set):
wzmacniacz: Copland CTA 405A (wymienione 5 z 11 lamp na Gold Liony),
DAC Auralic Altair,
odtwarzacz CD - Sony CDP-557ESD (po sporej modyfikacji),
gramofon Pro-Ject Debut Carbon z wymienioną wkładką na Ortofon 2m Bronze + Supra Phono 2RCA-SC,
monitory Resonus Studio (wersja custom - gniazda Furutech FT-818 R) + standy VAP KT-300 (60cm) + kolce SoundCare Superspike,
listwa zasilająca Furutech f-TP615E,
kable zasilające Furutech FP-314Ag II / FI-11(R) / FI-E11(R) - schuko EU (3szt.),
zestaw filtrów: Nordost QK1 + QV2,
gniazdo Furutech FI-E30 (R) NCF (do zasilania listwy),
bezpiecznik GigaWatt G-C20A (instalacyjny wyłącznik nadprądowy),
interkonekty: Albedo Solid Monocrystal RCA (1m) oraz Wireworld Platinum 7 RCA,
kable głośnikowe: Wireworld Eclipse 7 2x2m banany,
platforma antywibracyjna ROGOZ-AUDIO CPPB16 z uziemieniem (pod wzmakiem),
plus kilka paneli firmy Bad Wave (model SQM 1),
do sterowania pilot Logitech Harmony 650,
dodatkowo winyle + cedeki + Tidal w jakości Hi-Fi,