Test kabli zasilających: Wireworld Aurora vs Supra Silver
2018-12-04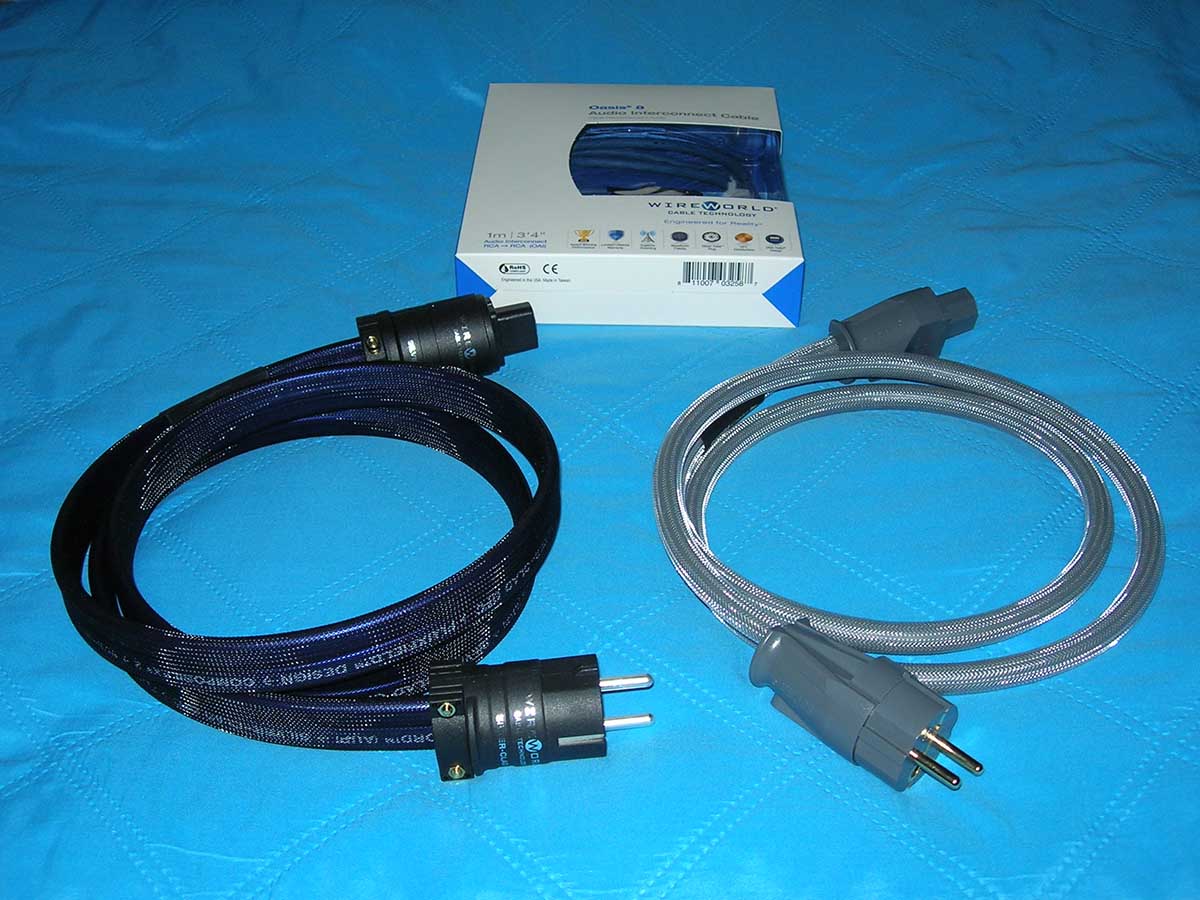 Na warsztat poszły wypożyczone modele kabli zasilających: Wireworld Aurora oraz Supra - oba w wersji srebrzonej tzw. Silver.

Każdy kto miał do czynienia z przewodami srebrzonymi pewnie wie jakie zmiany wprowadzają do sytemu audio, dźwięk staje się bardziej detaliczny, pojawia się więcej szczegółów, przy tym wyeksponowana góra oraz niskie tony.

Po części tak się stało kiedy jako pierwszy podłączyłem kabel Wireworld Aurora. Dźwięk stał się bardziej przestrzenny - jakby trójwymiarowy, brzmienie ładne, spójne, ale nie tak krzykliwe jak bywa przy kablach ze srebrem w przewodniku. Ten kabel bardziej sprawia, że kolumny nie grają jak typowe stereo, gdzie można odróżnić kanał lewy od prawego - wręcz odwrotnie powstaje tak spójna całość, że powstaje wrażenie jakbyśmy znajdowali się w o wiele większym pomieszczeniu. Tony niskie dosyć przyjemne i nie tak twarde, można lekko porównać do klasycznej miedzi ofc.
Po tym teście podpiąłem kabel Supra Silver, hmm jest to nieco inna bajka w porównaniu do Wireworld'a. Ten kabel skupia się na innych walorach. Dźwięk stał się bardziej detaliczny, wręcz krystaliczny, słychać wiele innych dodatkowych instrumentów w tle muzyki. Góra też nie jest tak krzykliwa, której tak bardzo się obawiałem, a bas niski, nie taki twardy, ale za to głęboki i zdecydowany. Jedynie przestrzeń stereo nieco inna niż w przypadku kabla Aurora - bardziej wyróżniają się kanały prawy i lewy, nie ma już tak spójnej całości.

Niestety każdy producent skupia się na innych walorach brzmienia, ale co poradzić.... mają do tego prawo.
Jak dla mnie Wygrywa Supra z wynikiem 1,5 do 1 ;)

Hi-Fi Set:

Okablowanie:
Interkonekt Wireworld Oasis 8


kable głośnikowe Wireworld Luna Pro
~~Bartłomiej
Recommended

Wireworld Aurora 7 Power Cord (AUP)

Supra LoRad 2.5 SPC CS-EU (Silver)

Supra LoRad 2.5 SPC CS-EU (Silver) - Individual