XLO™ UltraPLUS™ cables are the latest, most advanced versions of the popular Ultra™ Series. UltraPLUS is manufactured with classic XLO Integrated Field-Balanced Surface/Diving Winding Geometry™ so topologically speaking the cable has no surface or center and frequency-related phase shift is effectively canceled. Very low capacitance and inductance means XLO UltraPLUS cables work with a wide variety of components. The sound is clear and neutral with tight, powerful bass and an engaging midrange with clean and extended highs, hallmark XLO sound.

Features:

Field-Balanced Surface/Diving Winding Geometry™


PC-OCC single-filament solid-core monocrystal copper conductors

Aerospace-grade PTFE insulation

Low-capacitance hand terminated 24K mil-spec direct gold-plated RCA connectors

Cable identification ring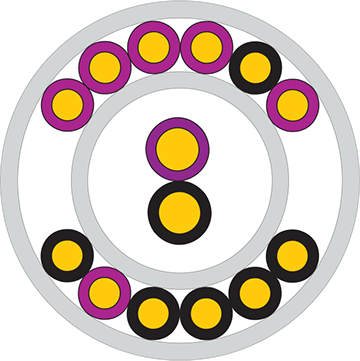 Lenght

:

1m

,

1,5m

,

0,5m

Conductor type

:

OCC



Polecane

XLO XP-2SW (XLO PRO) - XLR
227,50 € - 678,11 € / pcs.

XLO XP-2A (XLO PRO) - XLR
229,68 € - 724,05 € / pair

XLO UP-4U (UltraPlus) - USB A/B Digital Datalink
181,56 € - 249,37 € / pcs.
24 months - Warranty is granted by the producer for a period of 24 months.
24 months
Number of reviews: 1
Average score: 5.00
Cables are the most subjective items in an hifi chain. I have always extremely appreciated XLO cables, I think they are the most transparent and detailed available, but as I said it is my opinion (and my wife's).