Wireworld cables from the Micro series - solstice, made of silver-plated anaerobic copper and with silver-plated plugs offer extremely slim and detailed sound.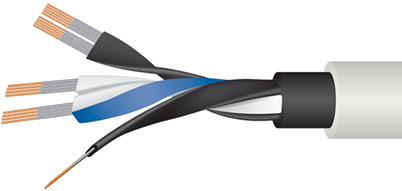 The Helix DNA structure together with the special Composilex 2 insulation allow for a much better display of dynamic contrasts, and greater expression in the presentation of music.

In addition to the advantages of the best conductive materials, Composilex 2's second-generation composite insulation retains signal clarity by reducing electrostatic noise to a much greater extent than typical insulating materials such as Teflon. Composilex 2 provides improved vividness, sharpness and dynamic contrasts.

Technical Specifications:
Cross section: 27AWG


The quality of the guide: silver-plated anaerobic copper


Plugs: Silver-plated plugs


Connectors: 6.3mm jack 6.3mm jack


Purpose: Intended for use with a guitar, keyboard and other electronic instruments