Paradigm Monior 9 V.7
To już siódma wersja niesamowitych kolumn głośnikowych z serii Monitor. Każda nowa generacja jest okazją do udoskonalenia: innowacji projektowych z odniesieniem do naszych droższych serii, części składowych referencyjnej jakości, a na obudowie skończywszy!
Gdy chodzi o uzyskanie najlepszej jakości za rozsądną cenę, ciężko znaleźć lepszy produkt. Od początku swojego istnienia, seria Monitor jest ulubieńcem miłośników tego typu zestawów głośnikowych. Możemy złożyć obietnicę, że kolumna z serii Monitor będzie grać z większym poziomem dynamiki, głębiej i brzmieć lepiej niż jakiekolwiek kolumny innej marki z tej półki cenowej.
Budowa
Kopułki głośników wysokotonowych w serii Monitor 7 wykonane są z czystego aluminium (PAL™) (w przeciwieństwie do tytanowych, które były stosowane we wcześniejszych generacjach) i są chłodzone i wytłumione ferrofluidem. Górne pasma są bardziej wyrównane, przestrzenne i wręcz krystalicznie czyste nawet przy najwyższych poziomach głośności. Nowa siateczka ochronna głośnika wysokotonowego (znana z naszej najwyższej, highendowej serii Signature) oferuje nie tylko ochronę dla kopułki PAL™, ale w połączeniu z technologią WaveGuide™ może zdziałać cuda w szerokim rozprzestrzenianiu dźwięku.
Anodyzowane satyną membrany średnio-niskotonowe z czystego aluminium (w przeciwieństwie do formowanych wtryskowo membran polimerowych znanych z wcześniejszych generacji) mają bardzo wysoki współczynnik sztywności do masy oraz niesamowity wskaźnik tłumienia wewnętrznego, który poprawia czystość tonów średnich oraz minimalizuje zniekształcenia.
Zamknięta za dedykowanym głośnikiem średniotonowym komora jest wykonana z GRIP™ - wzmacnianego szkłem i formowanym wtryskowo polimeru. Taka konstrukcja przeciwdziała masywnemu ciśnieniu powietrza, które generują przetworniki, a co ma przełożenie na koloryzowanie dźwięku.
Nasączana karbonem, formowana wtryskowo polipropylenowa membrana basowa o wysokiej zawartości minerału oraz specjalny proces formowania wtryskowego stworzyły wytrzymałą i sztywną membranę, dając nam jednocześnie powód do chwalenia się regularną powtarzalnością.
Struktura napędu/magnesu o dużym wychyleniu: pomimo zmniejszenia liczby głośników w niektórych modelach, kolumny i podłogowe i centralne tak naprawdę grają głębiej. Po części zawdzięczają to zaawansowanej konstrukcji w skład, której wchodzą: odporne na wysokie temperatury cewki z drutu miedzianego lub aluminiowego nawiniętego na karkas z Kapton®, duże magnesy i zoptymalizowane komputerowo (FEA) główne komponenty.
Nowe zawieszenie z piankowej gumy i elastomeru oraz zaawansowane resory Nomex® (z geometrią serii Reference Studio!) pomagają uzyskać efekt wysokiej dynamiki i głębokiego brzmienia oraz pozwalają na większy wychył membrany z lepszą kontrolą i większą swobodą.
Idealna charakterystyka przetworników w tej serii powstaje również poprzez skomplikowaną sieć zwrotnic, które wyrównują dźwięk za pomocą komponentów referencyjnej jakości takich jak: kondensatory elektrolityczne, bipolarne lub z folii polipropylenowej, induktory z rdzeniem powietrznym lub laminowanym i rezystory wysokiej mocy. Topologie zwrotnic są pierwszo- i drugorzędowe z odpowiadającymi akustycznymi nachyleniami zbocza 2-go i 3-go rzędu, oferując optymalne pasmo oraz doskonałą integrację w miejscach nachodzenia się poszczególnych pasm częstotliwości.
Cała nowa konstrukcja przedniej ścianki to… czysta estetyka. Minimalistyczne przetworniki brak widocznych śrub i mocowań. Gruby i sztywny MDF 3/4" na całej wysokości i zoptymalizowana komputerowo (FEA - również z analizą naprężenia), aby przezwyciężyć ograniczenia fizyczne materiałów. Modalna analiza częstotliwościowa pozwoliła nam dostarczyć najbardziej wolną od rezonansów, wibracji i podkolorowań doskonale spasowaną obudowę.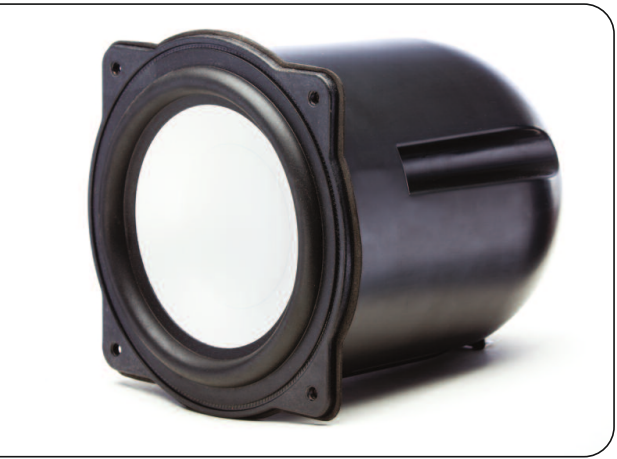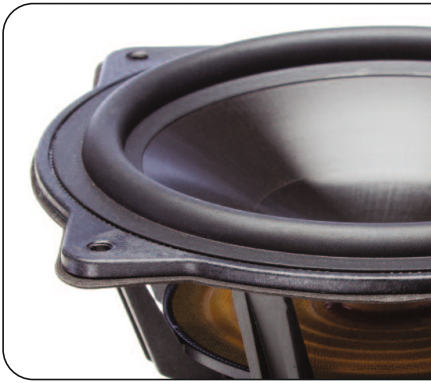 Specyfikacja:
Typ / Konstrukcja Kolumna podłogowa


2.5 drożna, 4 przetworniki


Bi-wiring


Odcięcie zwrotnicy: 2.0kHz, 700Hz


Moc 15 - 200W (zalecana moc wzmacniacza)


150W RMS


Pasmo przenoszenia 46Hz - 22kHz (±2 dB) w osi


46Hz - 18kHz (±2 dB) 30° poza osią


Bassreflex Tylny pojedyńczy


Impedancja 8ohm


Efektywność 91dB


Przetwornik wysokotonowy 1 x 25 mm (1"), kopułka z czystego aluminium, chłodzona/tłumiona ferrofluidem


Przetwornik średnio-niskotonowy 1 x 140 mm (5.5"), czyste aluminium, cewka 25 mm (1") odporna na wysokie temperatury


Przetwornik niskotonowy 2 x 140 mm (5.5"), polipropylen nasączony karbonem, cewka 25 mm (1") odporna na wysokie temperatury


Wymiary (W x S x G) 101.6 x 17.5 x 26.5 cm


Waga 19.1 kg / szt.
Recenzje i nagrody


MONITOR 9 V7  Home Theater 2013


Housing colour

:

Black

Speakers Type

:

Floorstanding speakers



Polecane

Paradigm Monitor SE 6000F Gloss White

Paradigm Monitor SE 3000F Gloss White
24 months - Warranty is granted by the producer for a period of 24 months.
24 months