Oyaide 4781-LS
3-pole IEC inlets (power cable receiving side) are widely used for audio equipment, professional equipment, power strips, and so on. Oyaide Denki has released a lock system "PC-LS" exclusively for Oyaide P/C series in order to secure a stronger and more secure connection between these inlets and connectors. And this time, reflecting the voice of further users, we are releasing the lock system for SCHURTER 4781 connector used in L/i 50 G5 and L/i 50 OFC R2.5. It's easy to install, just remove the screws from the inlet of your device, attach the attached L-shaped plate, and then insert the "4781-LS". Hold the power cable firmly by inserting and locking the power cable.
Feature
Uses high spring stainless steel 304WPB
By using stainless steel 304WPB with high spring property and coating nylon 11 resin with electrostatic powder, it is possible to achieve strong yet reasonable locking. The bolt on the IEC inlet side is a high-strength stainless steel perforated hexagon bolt finished with micro black resin coating.
Compatible with SCHURTER IEC connector 4781
This product is a power cable lock system that is compatible with the Oyaide Electric P/C series connector.
This product is a power cable lock system that conforms to SCHURTER's 4781 IEC connector.
Applicable IEC connector (SCHURTER): 4781
Compatible IEC connector (manufactured by Oyaide Denki): 4781BSR (production completed), 4781PBG (production completed)
Power cable: NEO L/i 50 G5, Oyaide Electric L/i 50 OFC R2.5
* Locks to IEC connectors and power cables other than the above cannot be guaranteed.
*C-004/C-029/C-037/C-046/C-079/F1 cannot be used even if it is an IEC connector manufactured by Oyaide Electric due to the dimensions.
Easy to install
For installation, remove the screw of any inlet (screw exchangeable) and fix the attached L-shaped plate for mounting the 4781LS with the screw. Please use it by inserting the lock system body from the inside.
*A screwdriver or hexagon wrench is required to remove the screws that fixed the inlet.
*If the space around the inlet is narrow, this product may not be installed.
*If the inlet is fixed from the back of the device chassis, you may not be able to install this product.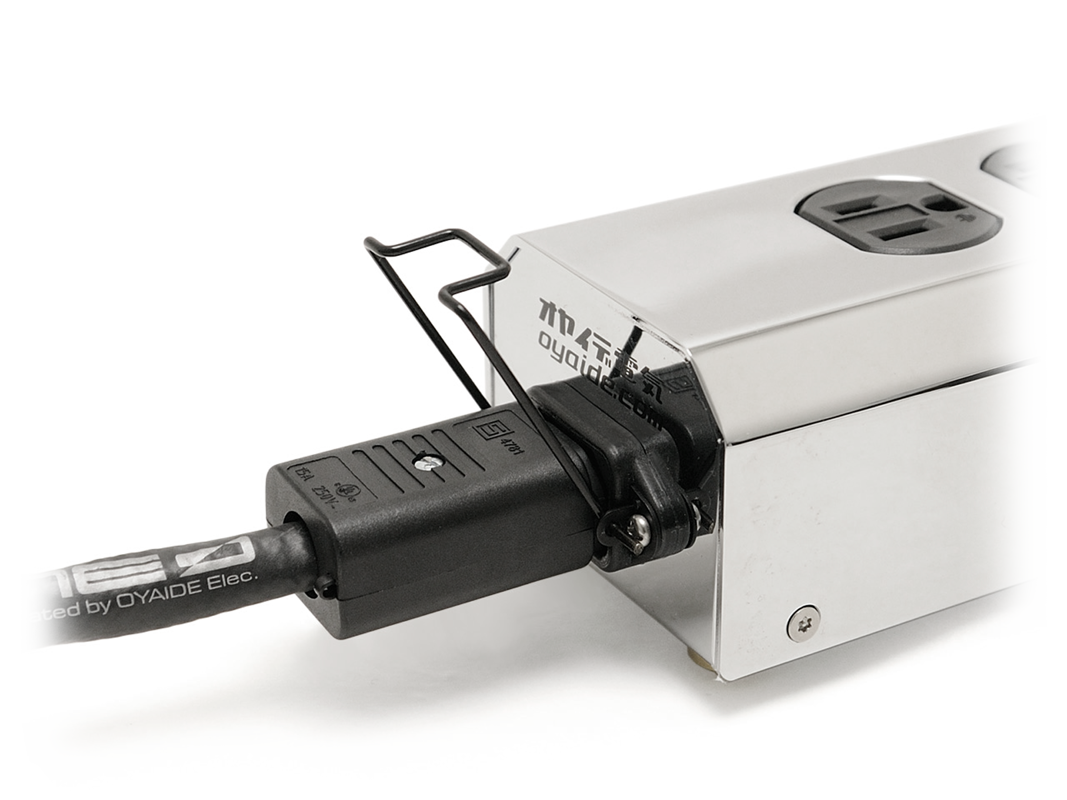 To use, first raise the lock system body and insert the IEC connector into the equipment inlet.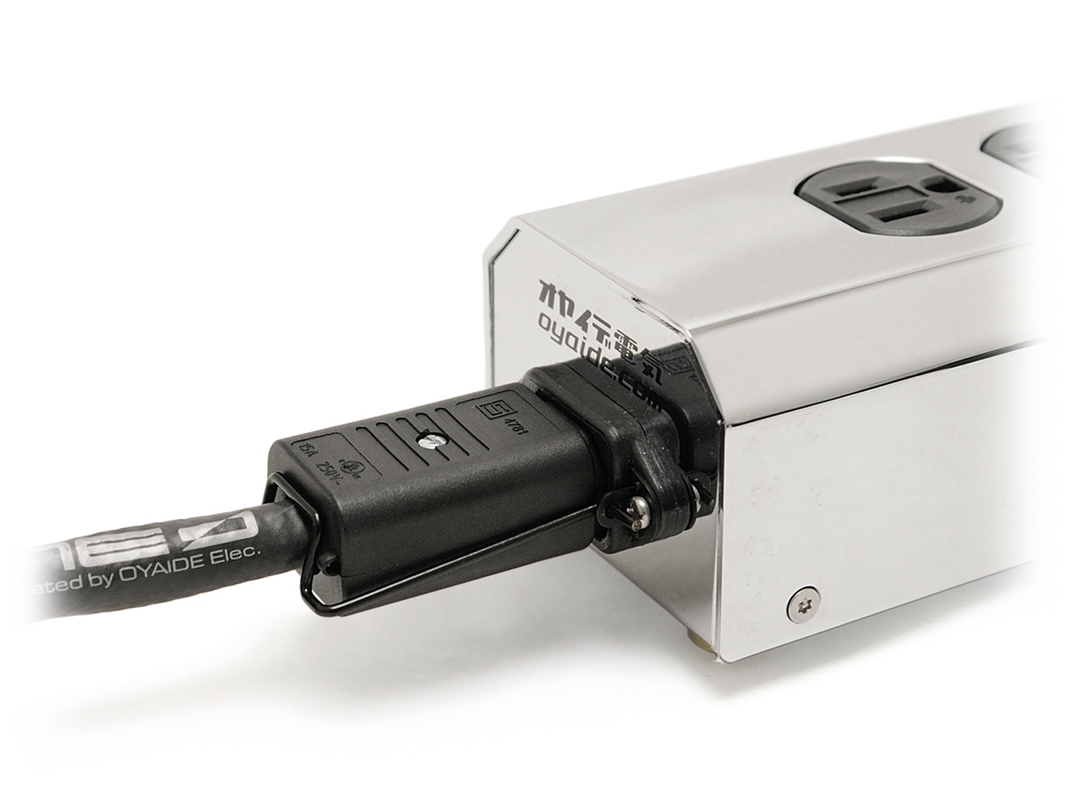 Lower the locking system body to lock the IEC connector.
24 months - Warranty is granted by the producer for a period of 24 months.
24 months