Wireworld Electra Individual
2018-12-28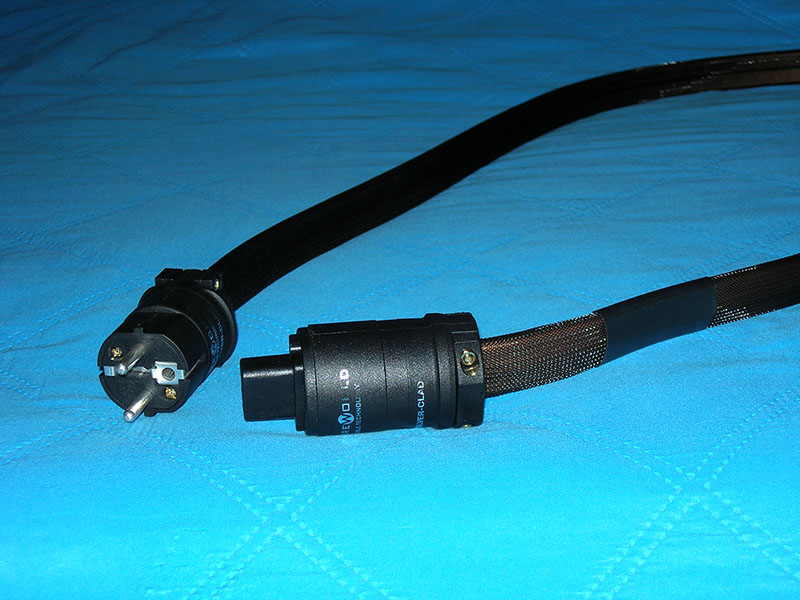 Jeszcze przed świętami miałem okazję wypożyczyć i przetestować kabel zasilający Wireworld Electra w wersji Individual. Odcinek o długości 1,5m wygląda całkiem przyzwoicie, a wykonanie 1 klasa i do tego ładny oplot w kolorze złotym ;)

Testowany był zarówno na klasycznym wzmacniaczu tranzystorowym, jak też lampowym pracującym w kl. A.

Na początek były testy na klasycznym wzm. w klasie AB. Pierwsze wrażenie zaraz po podpięciu i odpaleniu wzmacniacza .... dźwięk nabrał niesamowitej przestrzeni, jakby pokój stał się dwa razy większy, a przy tym bardzo ciepłe, naturalne brzmienie, mnóstwo detali i baaardzo przyjemny mięciutki i delikatny bas, jednym słowem idealnie, nic tylko rozkoszować się muzyką :D

Kolej na testy na wzmacniacza lampowego w klasie A... tutaj brzmienie bardzo podobne jak na wzmacniaczu tranzystorowym, ciepłe, naturalne, z dużą ilością detali, lecz czasem jednak za ciepłe i za miękkie wręcz za delikatne - zwłaszcza niskie tony. Basik po prostu jakby był z waty. Przestrzeń podobna jak wcześniej.

Krótko podsumowując Wireworld Electra to jak połączenie wersji Stratus i Aurora, jest bardzo naturalnie, ciepło, miło, detalicznie i przyjemnie się słucha,choć czasem potrafi być nieco krzykliwie. Według mnie jest to kabel, który bardziej nadaje się do wzmacniaczy pracujących w kl. AB bo przy pracy z lampami robi się trochę za ciepło i za miękko.
Wireworld Electra to kabel, którego brzemienia nie da się po prostu lubić, tu jest nieco inaczej bo albo się go kocha albo nienawidzi, pozdrawiam ;)

Hi-Fi Set:
Wzmacniacz Marantz, Xindak


kolumny Diy SS Revelator