Jean Marie Reynaud (JMR) Lucia
2018-12-17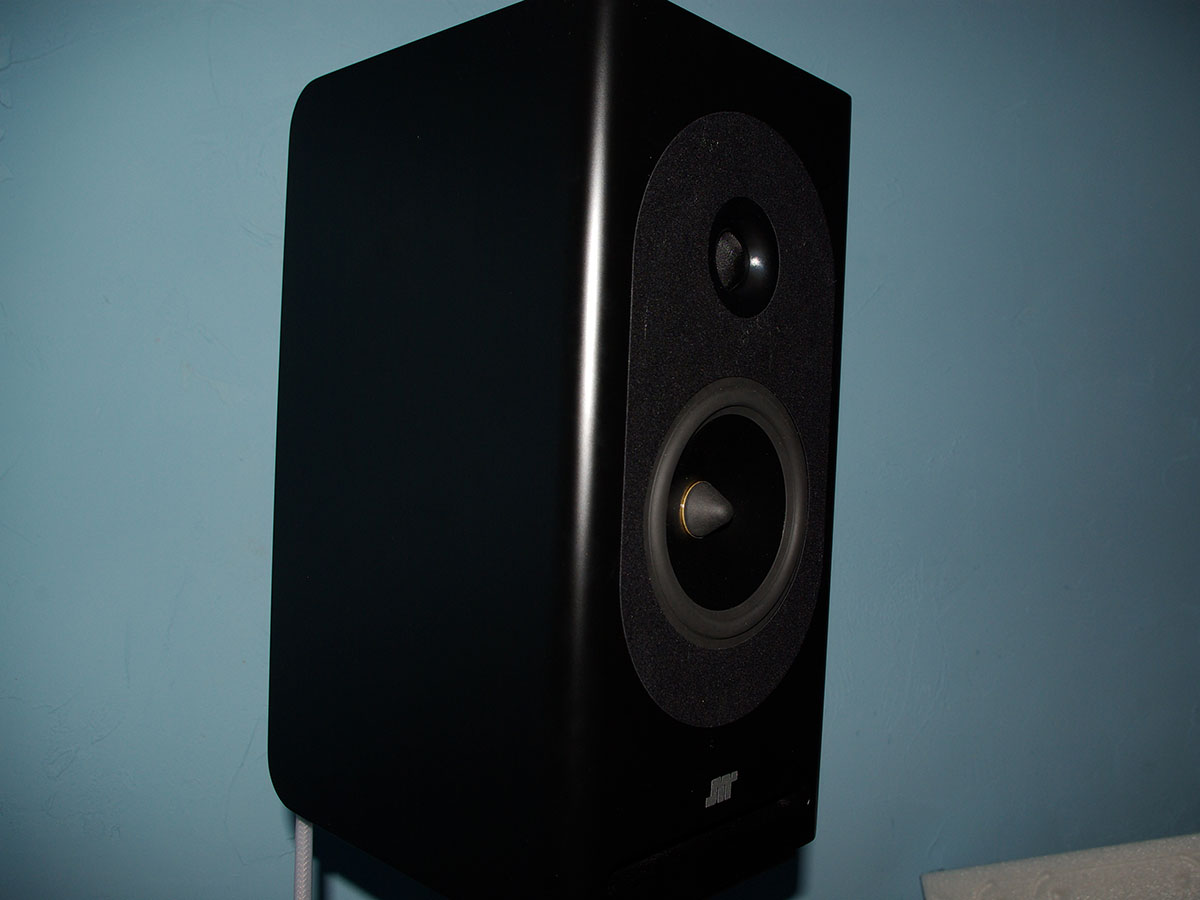 Witam. Pragnę podzielić się wrażeniami z nowego nabytku. Lucia na nowo zdefiniowały kontakt muzyczny,tak dokładnie muzyczny pn to są pierwsze monitory które otwierają drzwi do świata muzyki. Tak naprawdę już wiele konstrukcji wylądowało w pokoju odsłuchowym takich producentów jak atc, spendor, dynaudio, focal, triangle, za większe pieniądze np spendory kosztowały 10 tysięcy zł, ale to JMR udowadnia że cena nie gra roli. JMR to tylko muzyka i aż muzyka.
Monitory znikają, zapominamy o nich zupełnie że stoją w pokoju, scena bardziej rozciągnięta do tylu i do przodu niż na boki. Barwa ani rozjaśniona ani przyciemniona ani ciepła ani zimna idealna temperatura. Góra otwarta lecz nie przerysowana nie męczy nie narzuca się a i tak więcej słychać niż na słuchawkach. Bass 13 centymetrowy przetwornik robi dobrą robotę pod względem definicji i rozdzielczości i nie robi wiochy zapuszczając się w maniery subwoferowe, doskonale żyje ze średnicą nie jest odklejony.
Ogromny plus za szczelinowy port bass refleks nie słychać turbulencji powietrza. Już raczej wszyscy producenci powinni korzystać z takiego rozwiązania, instrumenty brzmią prawdziwie jak fortepian, skrzypce czy syntyzator yamaha. Nie boją się gęstych składów typu orkiestra, to prawdziwa synfonia i zmieniły moje życie.
Pozdrowienia dla załogi JMR.
Zestaw do odsłuchu:
cdeki: primare cd 22, exposure 2010s2


wzmacniacze: atoll in 80se, wadia a 102


monitory triangle titus ez


kable intery, vdh the first metal scrin, vdh 3t d102mk3 nowa wersja - bardzo ciekawa


kable glosnikowe chord shawline,sieciowe aq nrqx2