This product is available in our stores
You can buy this product without placing an online order at one of our stores in your area. Check where the product is in stock.
Check availability
Stratus 7
to wejściowy model z kolekcji sieciówek Wireworlda, ale już na tym poziomie oferuje to co konkurencja w o wiele doroższych konstrukcjach. Jego mocnymi stronami są przewodniki z miedzi beztlenowej ułożone wg technologi Fluxfield oraz porebrzane styki wtyków. Zaprojektowany do zasilania systemów audio i video klasy średniej. Dobrze nadaje się także do zasilania listew i kondycjonerów sieciowych oraz do projektórów, szczególnie poprawia poziom jasności świecenia ekranów plazmowych lub LCD
Zastosowane technologie:

Fluxfield
Wynaleziony przez Wireworld Układ Filtrowania Szumów (Fluxfield), to unikalna geometryczna struktura i zaawansowane materiały izolacyjne, maksymalizujące indukcyjność. Układ ten polepsza filtrowanie zakłóceń absorbowanych przez sieć oraz tłumi rezonanse elektryczne.
Kable sieciowe Wireworlda zostały zaprojektowane tak, aby rozwiązać kompletnie inne problemy niż kable audio i wideo. Idealny kabel audio/wideo przepuszcza całe pasmo bez zmian. Jednakże idealny kabel sieciowy powinien przewodzić jedynie napięcie AC o częstotliwości 50 lub 60 Hz, blokując inne częstotliwości, eliminując w ten sposób szum liniowy i harmoniczny.
By uzyskać idealny wynik, Wireworld wynalazł technologię Fluxfield, unikalną geometryczną strukturę i kompozytowe materiały izolacyjne, maksymalizując w ten sposób filtrowanie indukcyjne i pojemnościowe, absorbując szumy liniowe oraz tłumiąc rezonanse elektryczne, czego inne kable sieciowe nie potrafią.
Pośród innowacji zastosowanych w kablach Wireworld możemy także znaleźć ekranowanie o podwójnie niskiej impedancji, które ściśle przylega do przewodników i likwiduje niepotrzebną energię.
Poprzednie generacje kabli sieciowych Wireworld zdobyły nagród dzięki wnoszeniu wielu ulepszeń i – w rezultacie – zapewniając lepszy sygnał audio-wideo. Seria 7 jest bardziej efektywna i elastyczna niż jej poprzednicy. Pięć modeli różni się materiałem przewodzącym, zapewniając gładki przepływ sygnału polepszając tym samym jakość dźwięku i obrazu.
Wszystkie konwencjonalne kable sieciowe mają od lat tę samą budowę. Na ten rodzaj projektu składają się trzy zaizolowane przewodniki w zewnętrznej otulinie, która w pewnej mierze zapewnia ekranowanie. Zazwyczaj dla polepszenia wyglądu kabli stosowano "fikuśne" wtyczki, mające na celu przyciągnięcie oka klienta i maskowanie jego realnego stosunku jakości do ceny. Kable sieciowe Wireworlda zawierają unikalną strukturę geometryczną, która bazuje na udowodnionej teorii i dlatego też oferuje daleko idącą poprawę, poprzez redukcję, pochodzących z sieci szumów.

Composilex 2
Composilex to izolacyjny materiał kompozytowy, opracowany przez WireWorlda, który bezpośrednio polepsza jakość dźwięku, eliminując tzw. Noise Modulation Distortion (NMD – zakłócenia przez modulacje szumem), generowanego przez konwencjonalne materiały izolacyjne.
Silver-Clad plug
Posrebrzane konektory wtyków gwarantują dwukrotnie lepsze przewodzenie prądu niż pozłacane konektory.
DANE TECHNICZE:
Konstrukcja:
Fluxfield design
Przewodnik:
miedź OFC
Izolacja:
Composilex 2
Wtyki:
Wireworld z posrebrzanymi konektorami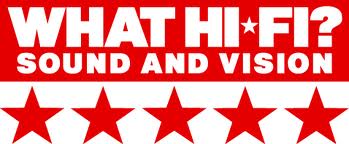 Kliknij i sprawdź
Lenght

:

1m

,

1,5m

,

2m

,

3m

Conductor type

:

OFC