Wireworld Stratus 7 Power Cord (STP)
A perfect choice for entry level music and AV systems, Stratus 7 makes surprising improvements in clarity and dynamic impact. The Fluxfield design with Composilex 2 absorbs noise and dual shields eliminate electromagnetic interference.
This entry level upgrade power cord features Oxygen-free copper conductors and custom molded connectors with silver-clad copper alloy contacts. A perfect choice for entry level Audio systems and Video displays.
All of the Series 7 cables feature Composilex 2 insulation technology, which minimizes the triboelectric noise produced by conventional insulation materials. "Many understand that insulation materials influence the performance of a cable," comments Wireworld President and lead designer David Salz. "What we did to advance the technology of insulation is create unique polymer composites designed specifically to optimize fidelity." The benefits of Composilex 2 are especially noticeable on Series 7 HDMI cables, audio interconnects and power cords, where the reduced interference greatly improves performance.
Series 7 also includes an extensive line of professional and musical instrument cables, featuring what is believed to be the world's first 1⁄4" phone plugs with silver-clad copper contacts. Developed through the advanced measurement technique of 'waveform differential analysis,' these cables promise dramatic improvements in waveform fidelity for both analog and 110-ohm balanced digital applications. With five levels of microphone, instrument and digital cables, musicians and engineers will now have an exciting new way to upgrade the sound quality of their productions.
Applied technologies:

Fluxfield
Invented by Wireworld, the Noise Filtering System (Fluxfield) is a unique geometric structure and advanced insulating materials that maximize inductance. This system improves the filtering of interference absorbed by the network and suppresses electrical resonances.




Composilex 2
Composilex is an insulating composite material developed by WireWorld, which directly improves the sound quality, eliminating the so-called Noise Modulation Distortion (NMD - noise interference modulation), generated by conventional insulation materials.


Specyfications:
DESIGN: Fluxfield Technology
SIGNAL CONDUCTORS: Qty: 20 Gauge: 12AWG | 3 sq. mm


CONDUCTOR MATERIAL: Oxygen-Free Copper


INSULATION: Composilex 2


PLUG CONTACTS: Silver-clad Copper Alloy


NOTE:

 

Globe-Grip plugs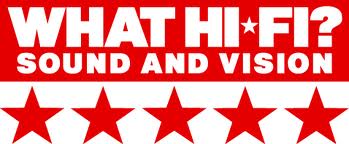 Kliknij i sprawdź
Opinions about Wireworld Stratus 7 Power Cord (STP)
5.00
Number of opinions issued: 1
Click the rating to filter reviews