Highest quality  Oyaide plug for power supply DC-2.1G
The Oyaide DC 2.1G (2.1 mm) and Oyaide DC 2.5G (2.5 mm), are the highest quality DC cable plugs for audiophile applications.
Features of the Oyaide DC-2.1G & DC-2.5G
Termination method: Solder.
Made with high quality brass, corresponding to RoHS directive.
Conductive pin is 24K gold plated.
Housing is Verichrome plated, for beautiful appearance, as well as durability.
A large cable entry diameter of 6.5mm to accommodate larger O/D cable.
To accommodate various depths of DC connector female jacks, a silicone ring spacer is attached to the base of the conductive pin's shaft. The ring spacers can be varied to adjust the active length of the pin to 4 depths: 9.5 mm, 11 mm, 12.5 mm, and 14 mm.
Applications for the Oyaide DC-2.1G and DC-2.5G DC Plugs
Use for new DC cable construction, or as a DC plug replacement for AC/DC adapters, etc.
* Confirm the DC jack polarity of your target device, and terminate conistent with that orientation.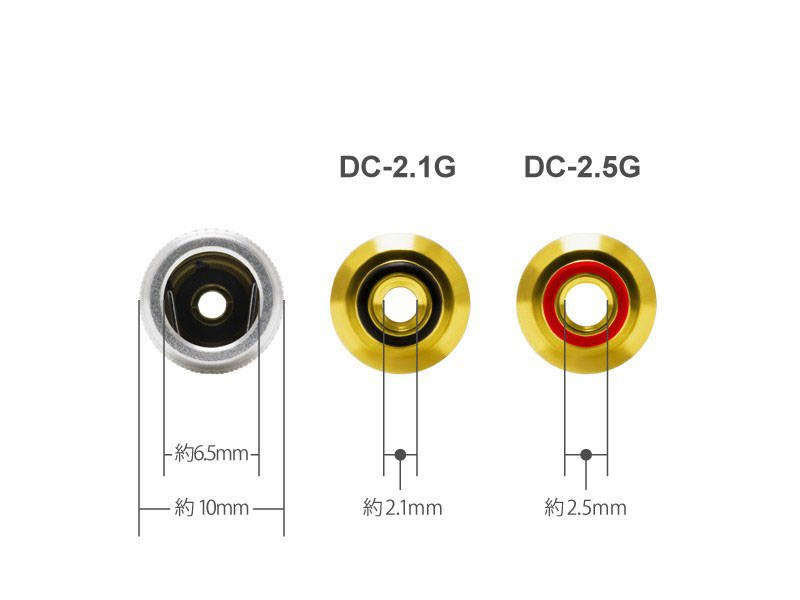 Polecane

Oyaide C-279

Oyaide P-046e

Oyaide F1
24 months - Warranty is granted by the producer for a period of 24 months.
24 months